15
Sep
Baby Greyson in Crystal Clear 4D Ultrasound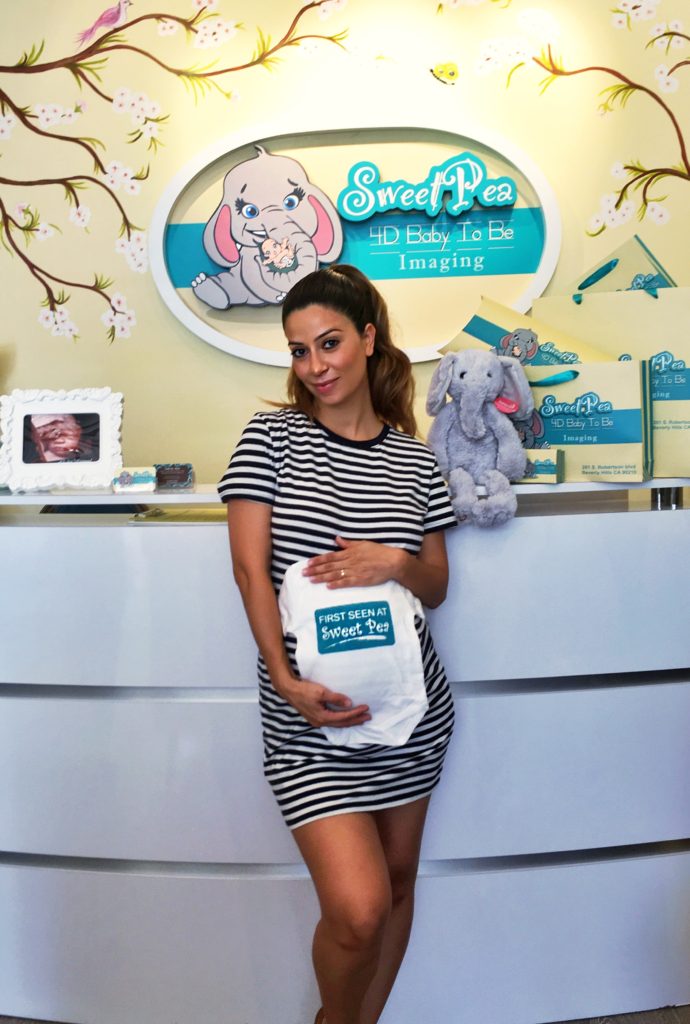 During my third trimester of my second pregnancy I had a 4D ultrasound.  With my first pregnancy, I had a lot of free time to educate myself about my developing baby, child birth, motherhood and infant nutrition through books, podcasts and documentaries.  I was also able to take weekly bump photos and document every step of my changing body.  I even did a maternity photo session with my husband which was totally epic for us.
Fast forward baby #2, and the realities of mom life and work life are in full swing.  There are days where the hubs and I would forget I was pregnant because we are so busy… being busy.  So, I was extremely excited when I got an email from Sweet Pea 4D Baby To Be Imaging inviting me for an 4D ultrasound session for our precious baby # 2.
Sweet Pea was wonderful to work with and their office was just plain adorable.  You initially walk through their baby boutique filled with the cutest baby clothing, gear and essentials.  The ultrasounds take place in an adorable room complete with a huge comfy sofa and coffee table filled with snacks.  Its perfect if you plan on taking your hubs and other littles because the whole family gets to relax while getting crystal clear imagery of the new baby.
Our little cutie was fast asleep and covering his face during his ultrasound.  I had to eat some snacks (so not complaining about that), walk, dance and change multiple positions until little guy was ready to show his face.
But that was all so worth it because the ultrasound tech was finally able to capture his adorable face as clear as can be.  We got to see his handsome features including his chubby cheeks, plump lips, button nose and long eyelashes.  He was perfect.
The coolest part?  Sweet Pea 4D Baby To Be Imaging recorded our little guy's heartbeat and put it in a plush toy as a keepsake.   They also framed his best photo for us and gave the rest of his session on a USB for us to have.
This was such a wonderful experience.  I totally recommend having 4D imagery of your baby if you are able to do it.  It just makes the miracle of growing life that much more exciting when you see crystal clear images of baby.  It's also a really cool experience for the hubs or older siblings.
Thank you, Sweet Pea! 
PS. Sweet Pea 4D Baby To Be Imaging has so kindly offered Miss Nutritionista followers 10% off their 4D Ultrasound packages and also 10% off all items purchases at their boutique. Just mention Miss Nutritionista when you contact them.
To learn more about Sweet Pea and all of their services, go to http://www.sweetpea4dbaby.com  and follow them on Instagram @sweetpea4dbaby & @sweetpea_babyboutique
P.S. If you liked this post, you will also like my Food + Babies, Land of Mom Interview .