30
Dec
Sparkling New Year's Eve Cocktail
This Sparkling New Year's Eve Cocktail is amazingly light, refreshing and a total crowd pleaser.  Go ahead, and make some!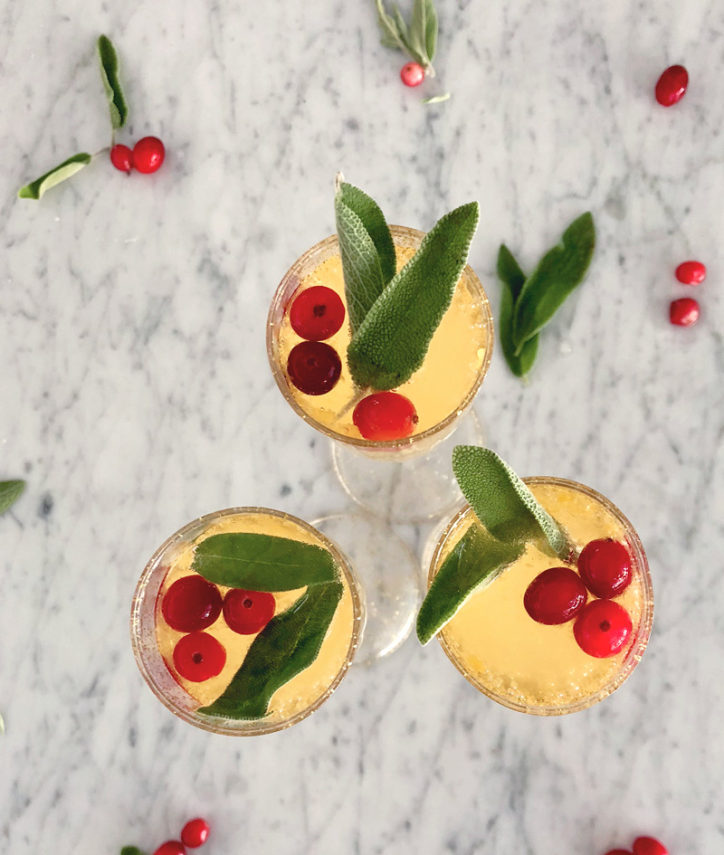 This year has been so so so good to us! Among many wonderful things, we purchased a new house, my sister got married and most importantly, we welcomed baby Grey into our lives ( check out my postpartum updates here and here).
So, this year we were so excited to make the holidays extra special and spend quality time with our babies, family, and friends during this wonderful time of the year. I hope you also had a very Merry Christmas, Hanukkah and holiday season.
Now, can you believe that 2017 is like over in a day? Whaaa, where did time go?  I love celebrating New Year's just as much as Thanksgiving and Christmas because in most Armenian households we ring in the New Year similarly to Christmas…with lots of delicious food, drinks, gifts, family and more family.
It's so important for our soul to ring in the new year with the ones we love and with an optimistic, open heart that is ready for a fresh, new start!!  #goodvibesonly
So, in light of all the New Year's festivities, I wanted to share one more recipe with you.  And it's an easy, peasy, recipe too.  It's the last recipe of the year and it's a good one!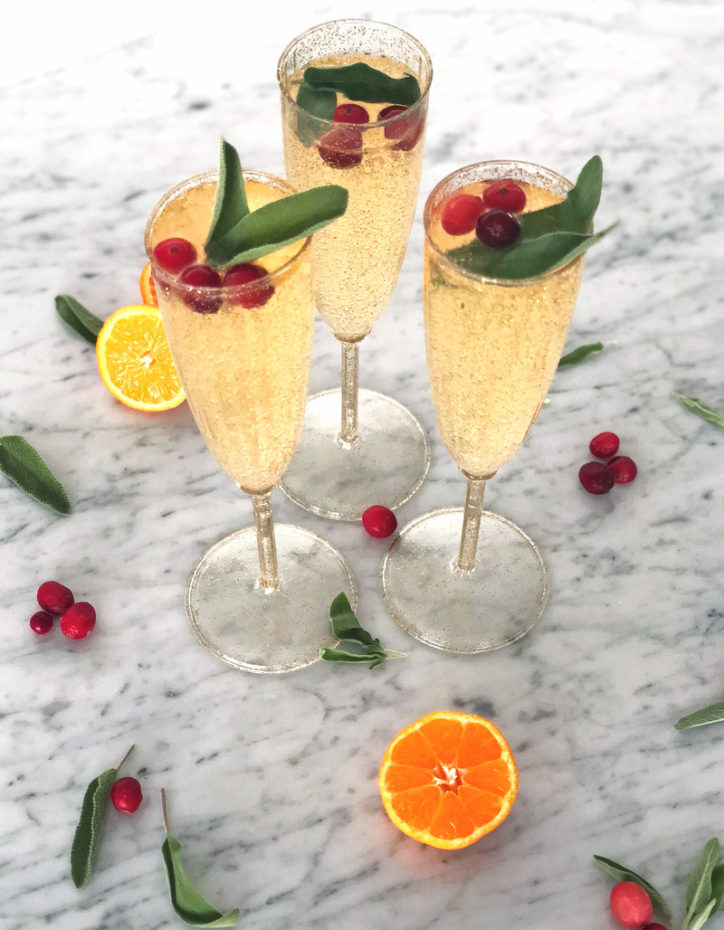 Sparkling New Year's Eve Cocktail
A champagne with fresh sage leaves, cranberries and …. Kombucha! Yes, Kombucha!  So,  whether you are hosting a festive New Year's Eve bash, an intimate soiree, or just planning on watching the ball drop cozy at home, this is the perfect cocktail to whip up.  No need to play bartender all night, just make a large batch and its ready to go.
Here's what you'll need for your Sparkling New Year's Eve Cocktail.
Print
Sparkling New Year's Eve Cocktail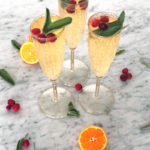 This Sparkling New Year's Eve Cocktail is a delicious combo of cranberries, fresh sage leaves, white wine and good for your tummy, Kombucha!
Ingredients
6 sage leaves
1 bottle of dry white wine
1 bottle of champagne
1 bottles of Health-Ade Holiday Cheers Kombucha (or any berry flavored Kombucha)
1 cup frozen cranberries
2 fresh clementines or 1 medium orange
Instructions
Combine frozen cranberries, and a handful of sage leaves in a large pitcher or punch bowl. Squeeze in fresh clement juice or boxed orange juice.  Next pour in the white wine.  Let it rest for 1 hour or longer in the fridge.
Once ready to serve, pour in the champagne and Kombucha.  Garnish with more cranberries and sage leaves.  Enjoy.
I hope you enjoyed this Sparkling New Year's Eve Cocktail.
I want to wish you and yours a very happy, healthy and prosperous 2018!
Xo Mariam 
I love seeing all your recipe recreations! Please use #miss_nutritionista and tag me @miss_nutritionista on Instagram.