22
Feb
How I'm Winning at Meal Time with Raised Real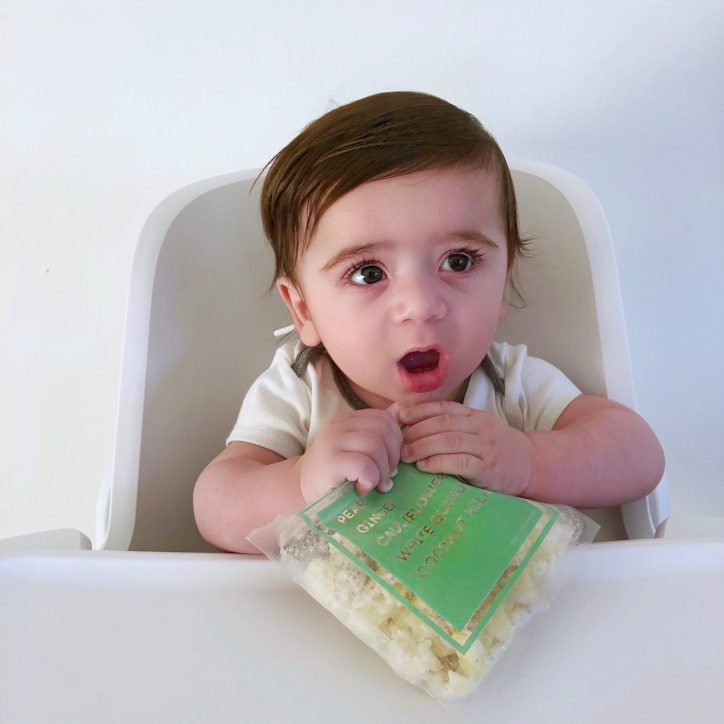 Hi guys!  I'm so excited to share a new company I've recently discovered which has literally made my life easier when it comes to meal time with lil' baby and tot in tow!
As a nutritionist and mother, it is extremely important that my babies eat the most nutrient-dense, healthy food possible for optimal growth, development and health.  But as a busy mom with two littles, my time is split into so many different things that sometimes my child's meals are ummm… not what I'd like them to be.  Or other times, I'll spend hours cook the perfect dinner only to find it all over our floors because my son refused to try a new food or decided he no longer likes salmon. Who can relate?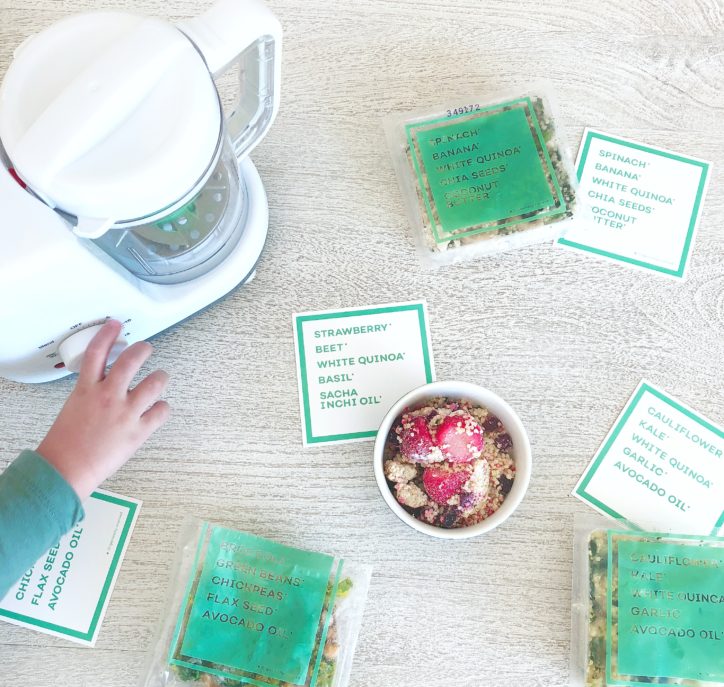 If you are a parent, I'm sure you've totally been there before and are in the same boat.  We all want our kiddos to get the proper nourishment they soooo desperately need in this fake, toxic, contaminated food world we live in!!! That's why I am so excited to have discovered Raised Real!  They deliver organically sourced, pre-portioned, raw meals to your doorstep every 2 weeks.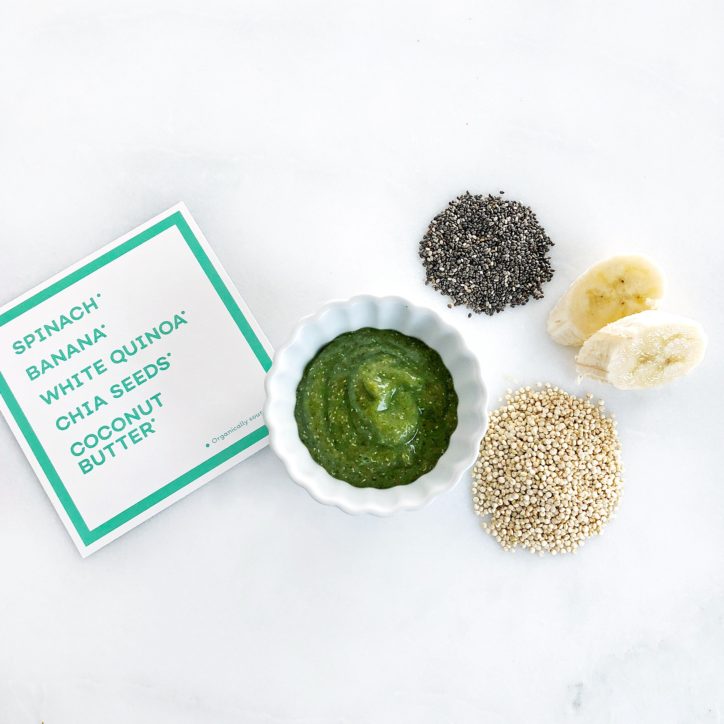 Here are all the reasons how I'm winning at meal time with Raised Real!
Everything Raised Real does is methodically planned and executed to perfection.  When you sigh up, you get a  perfectly insulated box of everything you need to cook at your doorstep.  Each box comes with pre-portioned raw, flash frozen food, recipe cards with a quick nutrition review of key nutrients per meal and an all-in-one steamer/blender that steams and blends the food in minutes.
The meals are so flexible. I can steam them and serve as finger foods for my two-year-old and puree them for Greyson.
When I found out that the menu was developed by co-founder Dr. Michelle Davenport, a registered dietitian with a Ph.D., who's also a mom, my excitement level was through the roof, guys!I feel so comfortable giving my boys these meals knowing that everything they eats will provide the perfect balance of protein and fat for my little humans.
Back when Geo was starting on solids, I would pick up a few "organic" food pouches from Whole Foods for play-dates or when short on time. But after I learned that even those organic store-bought pouches contain a lot of sugar I got concerned.  Most contain an average of 51% concentrated sugar! Yikes!!!!   Raised Real meals are flash frozen at peak of freshness, contain raw ingredients that you prepare yourself and thus contain minimal, naturally occurring sugar. On average each meal contains about 3 grams of sugar. Nice!
As I mentioned above, the meals come in pre-portioned bags and only contains flash frozen, raw, diced, plant-based, ingredients. Music to this nutritionist-mama's ears.
Raised Real frees up my time. I love making home-made food for my babies. But making purees at home is messy, and time-consuming.  I also didn't like buying store-bought baby purees because no matter how organic they were, there was always that risk of lead or arsenic contamination in them.  But with Raised Real, I get to make homemade food without all the washing, cutting, chopping, ingredient prepping and mess.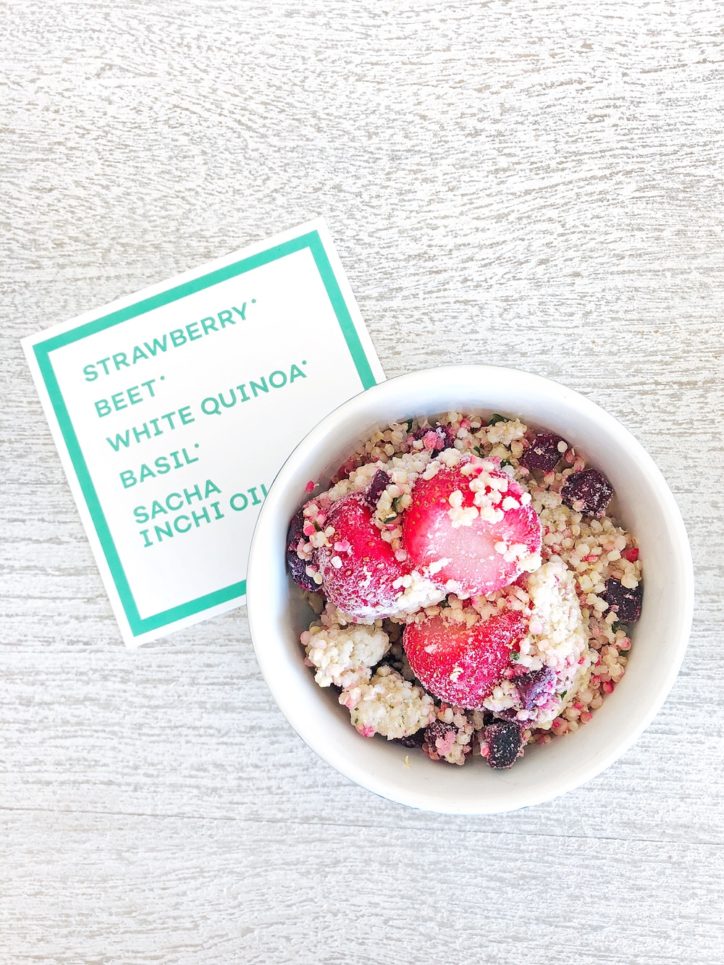 Anyway, my enthusiasm for this meal delivery service is REAL!!! I plan to give Geo our toddler, the finger food version of these meals along with some organic chicken breast or wild caught fish. For Greyson, who's 6 months old, I'll puree these delicious combos for him.  I feel like I'm totally going to be winning at lunches and dinners now!
Geo already loves the strawberry, beet, white quinoa, basil and sacha inch oil combo! How good does that sound, right?  I love knowing that he's getting such amazing superfoods and new food combinations at such a young age where he will build up his palette, prevent future allergies and just enjoy REAL food.
If you are like me and excited to try this amazing service, I've got you covered!  Raised Real is GRACIOUSLY offering YOU a $25 OFF GIFT CODE for your first box of Raised Real + a free Meal Maker.  Just enter gift code MARIAM25 (All Caps) during checkout at Raised Real.
* RELATED: If you liked this baby + motherhood update, you'll enjoy  Greyson's 3 Month Update  and our 6 Week update . 
**this post is in partnership with Raised Real, as always all opinions are my own.