8
Nov
FDA Finally Acknowledges the Danger of Trans Fats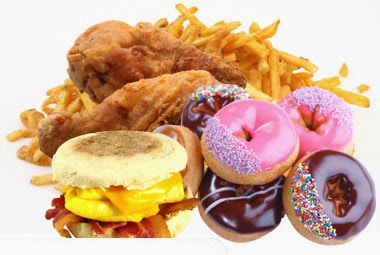 Photo: Google Images
It's about time! The Food and Drug Administration finally acknowledges the dangers of trans fats.  On Thursday the FDA ruled for the first time that "trans fats aren't generally considered safe in foods".  
This sudden shift can finally change food manufacturing policy to ban trans fats once and for all!  With recent efforts, New York City, Seattleand others have already banned these toxic fats in their cities.  Good ole' fast food chains such as McDonald's Corp. have vowed to avoid trans fats in their foods along with many other major food manufacturers   Trans fats are found in many baked goods including cookies, crackers, chips, dips, refrigerated products, condiments, cake frosting and other boxed/processed foods.  
"While consumption of potentially harmful artificial trans fat has declined over the last two decades in the United States, current intake remains a significant public-health concern," said FDA Commissioner Margaret A. Hamburg.  She goes on to say that decreasing the amount of trans fats even more could actually prevent an additional 20,000 heart attacks and 7,000 deaths per year in the U.S.  This is major since these artificial fats have been a significant contributor to heart attacks, strokes and obesity for over a decade now.
Trans fats also know as hydrogenated fats and oils are created when food manufacturers add hydrogen to vegetable oil.  The aim is to convert vegetable oil to a solid.  Food makers developed this process to drastically extend the shelf life of food.  This process is responsible for preserving the texture, softness or flakiness of baked and fried foods well beyond the natural shelf life.  Let's just say that nature never intended for those Oreo's or Chips Ahoy to have a shelf life of two or more years!
The FDA is going to give food companies 60 days to comment on the proposed ban and then will make a final ruling.  While many restaurant chains and food companies have drastically reduced their use of trans fats, others have been able to hide their usage quite well.  The chain Long John Silver is just one example of restaurants still using trans fats in many of their dishes. Their "Big Catch" meal consisting of fried fish, onion rings and fries contained 33 grams of trans fats just this past July.  So it will indeed be a difficult task to remove whats left of these harmful fats.  Even so, the hope is that trans fats will be out of our food supply in the near future. Some companies will be kicking and screaming but it's only a matter of time!
So, what are some of your thoughts on this proposed ban on trans fats?