10
Nov
5 Shocking Beauty Ingredients From The Kitchen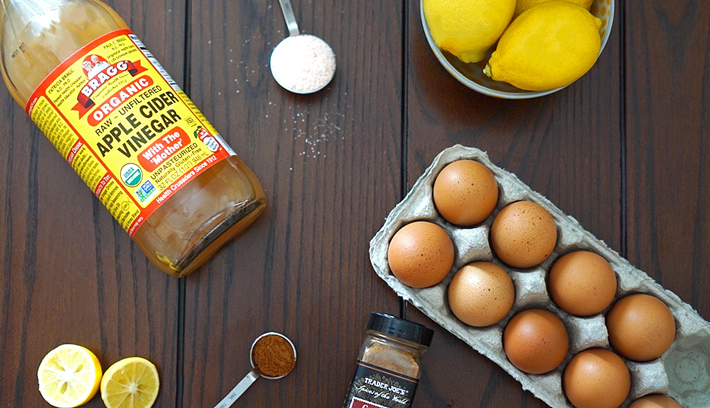 How many chemicals do you put on your face and body daily?  Our beauty products are loaded with chemical ingredients. According to the Environmental Working Group, the average woman uses 12 products a day containing 168 different chemicals.
Our skin is an extraordinary barrier protecting our body and internal organs from pathogens, germs, bacteria, chemicals and other forms of foreign invaders from the outside world.  However, as astonishing as our skin is at protecting us, it is still estimated that 60% of chemicals put on our skin absorb into our bloodstream.
We can give our body a break from these nasties by going down to the basics of skincare and using natural beauty ingredients.  You can find many of these beauty ingredients in the same place you cook your dinner…your kitchen.
Here are a few of my favorite beauty ingredients from the kitchen to try out.  You probably already have most of them in  your fridge or pantry.  Go take a look!
Cinnamon Powder | Oil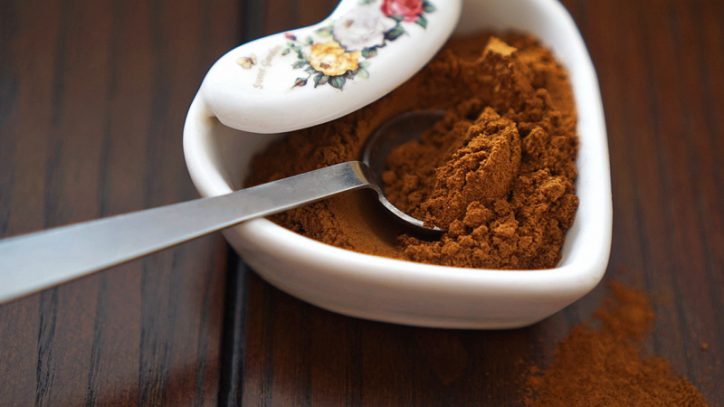 Cinnamon is such an amazing spice for skin health.  It's popularity comes from its ability to bring blood to the surface of the skin.  This causes minor skin swelling aka…plumping.
Use Cinnamon Powder or Cinnamon Essential Oil To:
Plump Up Your Lips.  This is a key ingredient in many lip plumbers and lip glosses. Mix a few drops of cinnamon oil with your favorite lip gloss.
Reduce Appearance of Wrinkles. Mix 1 tsp cinnamon powder or a few drops of cinnamon oil with a carrier oil (like olive oil) and apply it directly to fine lines to plump the skin.
Lemons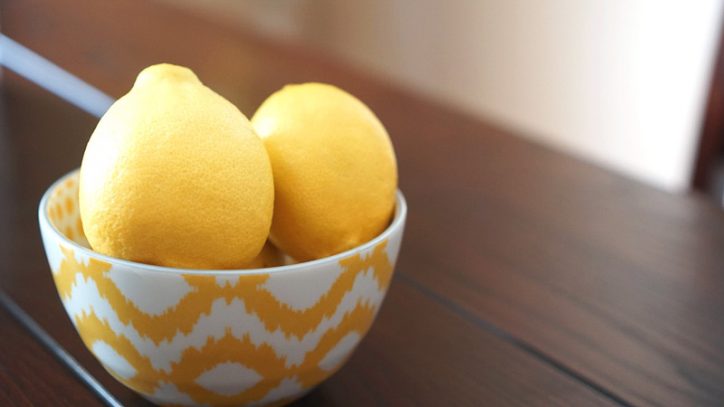 Lemons contain loads of collagen boasting vitamin C.  They also contain skin brightening properties, making it one of the best beauty ingredients from the kitchen.
Use Lemon To:
Fade Sun Spots. Take a damp cloth and dip into a bowl of freshly squeezed lemon juice.  Dab the solution directly on sun spots.  Let it sit for 30 mins.  If your skin is sensitive, dilute the solution with equal parts water.
Brighten Nails. Yellow and dull fingernails are not cute.  Try rubbing a lemon wedge over the surface of your nails to reduce their grimy appearance.
Eggs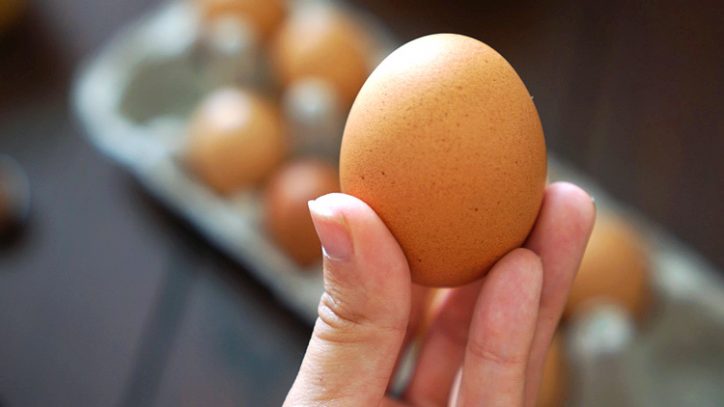 This protein rich food is not only good for your muscles but your skin as well.  Egg whites especially are abundant in skin-healing vitamin A.  They are wonderful for firming up skin and reducing eye puffiness.
Use Eggs To:
De-Puff Them Eyes. Separate the egg white from the yolk and whisk the whites well.  Using your finger dab the mixture around the bottom hollows of your eyes.  Avoid your eyelids.  Leave it on for 15 mins. Rinse with warm water. Ta da, puffy eye bags are gone!
Firm Up Skin.  Separate the egg white from the yolk and whisk the whites well. Apply to freshly cleansed skin and leave on for 15 mins.  Once skin starts to feel tightened, remove with a clean washcloth and rinse face.
Apple Cider Vinegar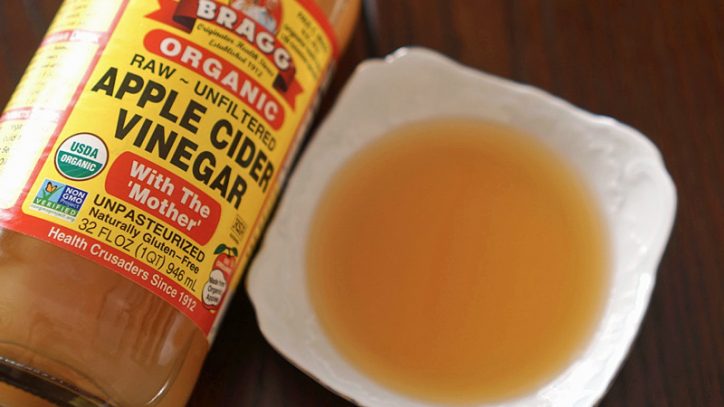 There are many beauty ingredients from the kitchen that do wonders for skin and hair.  Apple cider vinegar is one of those ingredients!
Use Apple Cider Vinegar To:
Tone Your Face:  Use this to combat breakouts and rebalance oily skin.  Dab a cotton ball with apple cider vinegar and massage into breakout prone areas and T-zone.
Condition & Increase Hair Shine:   If you use a lot of styling products, do this weekly to remove buildup and get squeaky clean strands.  Mix equal parts water and apple cider vinegar.  Pour over your hair after shampooing, leave in for a few minutes, then rinse out with cold water.
Sea Salt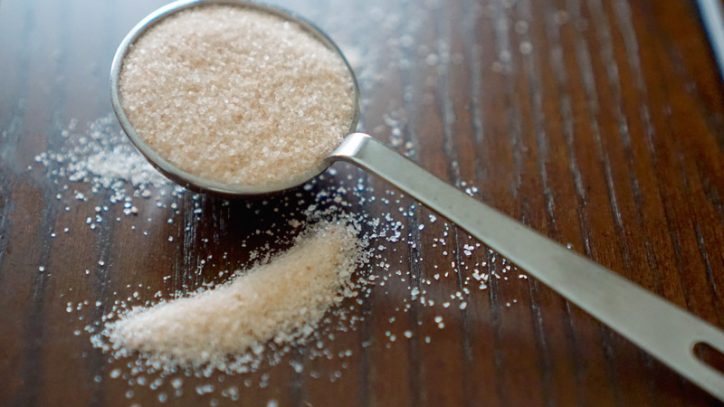 Sea salt is another one of those basic beauty ingredients from the kitchen you should be using in your routine. It is loaded with minerals like calcium, magnesium, and potassium. These minerals help to control oil.  Bonus, sea salt makes an ah-mazing body scrub.
Use Sea Salt To:
Make a Body Scrub: Mix three teaspoons of sea salt with 3 teaspoons of honey and 1 teaspoon olive oil, then apply the mixture to clean skin.  Let it sit for 5 minutes and then start scrubbing skin in circular motions. Use 1-2 times per week (avoid using on rashes or cuts).
Precaution: always do a skin test on a small patch of skin such as your inner arm when trying any ingredient on your face or body.  Avoid sun exposure while any of these solutions are on.
Do you use any beauty ingredients from the kitchens?