11
Apr
My Favorite Spring Accessory, A Unique Wooden Watch
Hey guys! I'm so excited for this post because I've partnered with JORD, makers of stunning wooden watches for an exciting Giveaway. I have been a fan on IG for sometime now. So imagine my excitement when they so kindly sent me a women's watch to test out and also give my readers a chance to win a $100 Gift Code to use on the JORD site for a wooden watch of their own.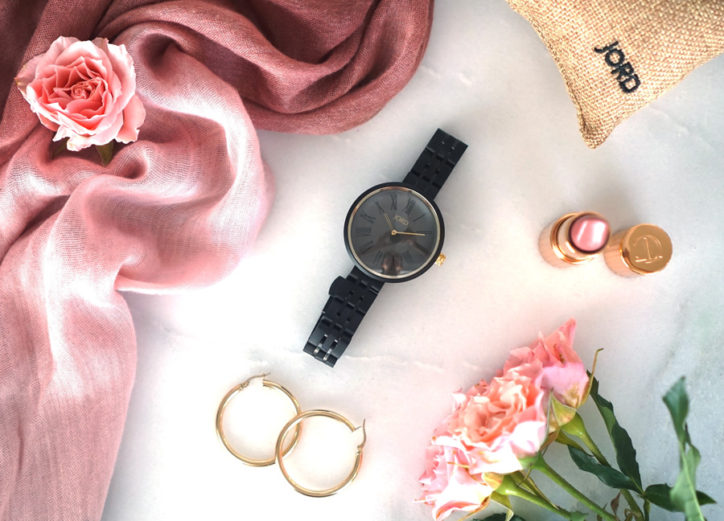 I'm so thrilled to see fashion and lifestyle brands enter the space of using sustainable materials to craft fashion/jewelry pieces that are not only beautiful but also smart for our environment.
MY JORD WOODEN WATCH
The watch that I picked is the CASSIA series wood watch in Ebony and Sable and I'm obsessed!
My Favorite Features On My Cassia Wooden Watch
I love how the matte wood and black metal band interlace. It has such a modern, industrial vibe.  And can we talk about the gold details. Love!
These watches are handcrafted using a range of raw materials. This is really important to me as I make a conscious effort to support brands who are serious about being responsible with our environment.
My Cassie wooden watch is so lightweight and comfy on my wrist.  I've worn it dressed up for events with my favorite bangles and also dressed down with distressed denim and a white-tee… you know the mom uniform lol.  Each time I've worn my JORD wooden watch, I've gotten compliments on it.
Last but not least, my very favorite thing about JORD is that they design their wooden watches with sustainability in mind. As a health coach, I try to live an environment friendly life. The more we support brands that use green materials the better it is for our environment.
I was also happy to learn that JORD uses sustainable wood in all their wooden watches that are not red listed as endangered or from threatened species.  Each wooden watch is unique and comes from a beautiful range of sustainable wood with different  grains.
Another thing I like is that JORD watches are so durable.  I love this because as a mom of two little munchkins — dainty, fragile jewelry is a no-go.  Instead of actual glass, JORD uses sapphire crystal glass.  Mechanically, sapphire crystal glass is one of the hardest and most scratch resistant materials on earth, very similar to the durability of diamonds.
Oh annnd…. JORD wooden watches are splash proof.  Meaning, I don't have to take it off while doing dishes or washing my hands which are a million times a day as I chase my toddler and seven-month-old around picking up their toys to wash. I think a wood watch can make the most beautiful gift.  How pretty would one of these wooden watches be for a Mother's Day Gift! Hint, hint.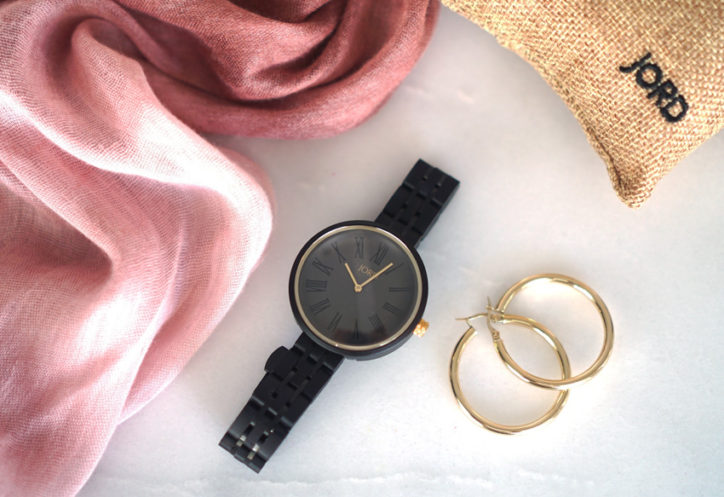 Now, the exciting part… JORD has generously partnered with me for an Awesome Giveaway. Click the link below now!
Now, Here's Your Chance To Win A $100 Gift Code To Use On The JORD Site. Click Here to Enter Now! 
**this post is in partnership with JORD, as always all opinions are my own.
Related: How I'm Winning at Meal Time with Raised Real, and 3-Month Postpartum update with baby no. 2 .