3
Apr
Top 7 Reasons to Exercise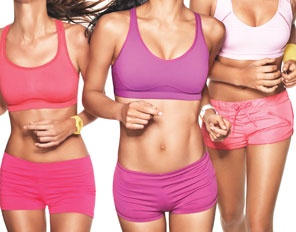 I'll admit it, I'm getting closer to the BIG 30 and I'm a little freaked out. I don't want to age… we'll let me rephrase … I know aging is inevitable, but I'm determined to age gracefully like fine wine.  So, since nutrition and health is my specialty, I've read countless research articles and books from nutrition, fitness and anti-aging experts about the secrets to youth.  I've learned that you won't find the answer to youth in the latest anti-aging cream, Botox or some nip-tuck.  Although, I'm NOT against any of these methods, I will say however that many of these creams and procedures are temporary, expensive and require lots of upkeep.  The closest and CHEAPEST way to the fountain of youth is … Exercise! That's right; it's the only thing that will keep you young.
Here's why.  Regular physical activity "strengthen your muscles and improve heart and lung function, but it can also reduce your risk of major diseases, stimulate the growth of new brain cells, and even add years to your life".  
So, let's get moving!  Only 30 minutes of physical activity on most days is all that's required to keep you young and beautiful.  Are you game?