4
Oct
Pumpkin Spice Latte Recipe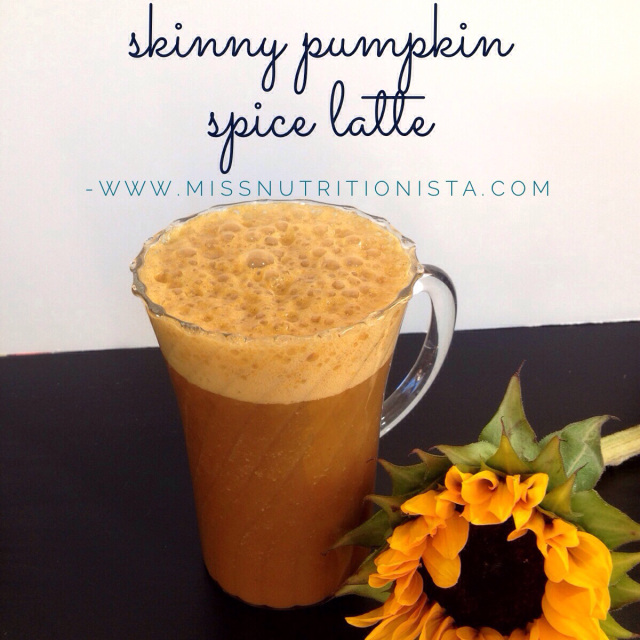 I'm sharing this Pumpkin Spice Latte recipe with you because I know many of you go to Starbucks for this seasonal favorite.  Starbucks is getting a lot of heat lately!  Don't get me wrong, I drink Starbucks coffee every now and then. When I do, I order black coffee, no sugar.  As of recently, I either get their cold brew coffee ( no sugar) or cold brew with coconut milk ( no sugar ).  
What I want to talk about today is seasonal holiday drinks because they are filled with excess calories and hidden chemicals.   
After reading Vani Hari's, ( a.k.a the Food Babe) blog post on the topic I knew I'd never look at Starbucks seasonal drinks the same ever again. There goes my holiday spirit lol!!! Vani is a food activist who investigates and calls out the hazardous chemicals hidden in our food.  
One drink in particular that Vani busted in the article was the very popular Pumpkin Spice Latte.  Vani claims that this seasonal favorite, which sells out like crazy every single year is full of harmful chemicals and toxic ingredients.  One of those shocking ingredients is Caramel Color Level IV.  
There are four types of caramel coloring and Starbucks uses the worst of the worst in their syrups and sauces according to the Food Babe.  They use Class IV Caramel Coloring, which contains the dangerous substance 4-methylimidazole (4-Mel).  This one is considered the most toxic and dangerous of all of the varieties. It has no nutritional value and is only used cosmetically to enhance color. 
To make things worse, this seasonal drink is an optical illusion for pumpkin because well… it contains no pumpkin at all.
And finally, a non-fat grande is estimated to contain 50 grams of sugar! That's enough to be considered toxic for anyone.  
Ready to say bye-bye to the chemicals?  Try this healthy, homemade version for Pumpkin Spice Latte Recipe! Using real pumpkin! Yum. No more GROSS Starbucks! 
Pumpkin Spice Latte Recipe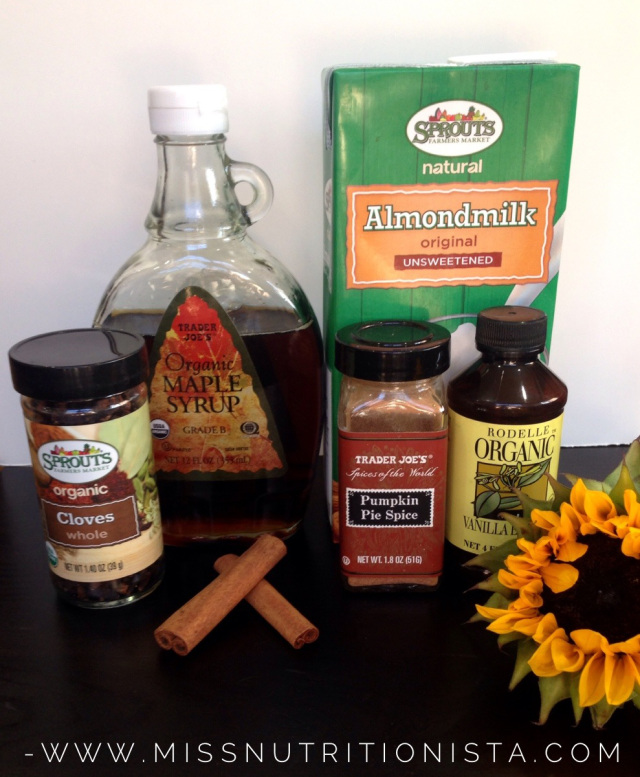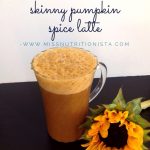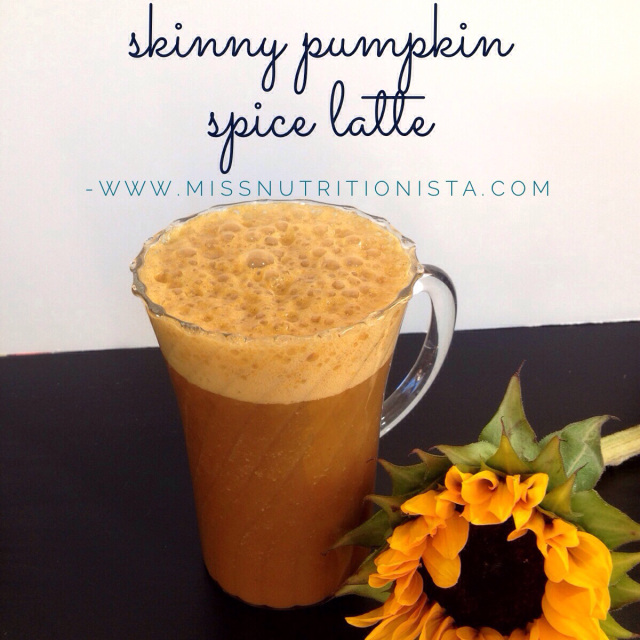 Pumpkin Spice Latte Recipe
Ingredients
1/4

cup

organic brewed coffee or espresso

1

cup

almond milk

I used unsweetened

3

tbsp

organic pumpkin puree

I used Trader Joes canned pumpkin puree

1

tbsp

organic maple syrup

1/8

tsp

pumpkin pie spice

(or mix your own with ginger, nutmeg, cinnamon, clove and cardamom)

1/2

tsp

vanilla extract

1

piece

cinnamon stick

3

cloves

for extra flavor
Instructions
Combine all ingredients except coffee in a small sauce pan over medium heat.

Next, toss in cinnamon stick and clove.

Stir nicely until pumpkin puree dissolves and mixture is warm.

Now, remove the cinnamon stick and clove.

Pour the mixture into a high-speed blender and blend for about 30 seconds. This will make the mixture nice and foamy.

Finally, slowly pour the pumpkin mixture over the hot coffee.
Editors Note: This post was originally published in 2014 and has been revamped and updated for accuracy. 
You can read the entire Starbucks investigation on Foodbabe.com.

Are you looking for a detailed plan to lose weight?
My 1-on-1 Health Coaching is a fun and easy approach to dropping the pounds.