16
Nov
Healthy Pumpkin Pie Protein Smoothie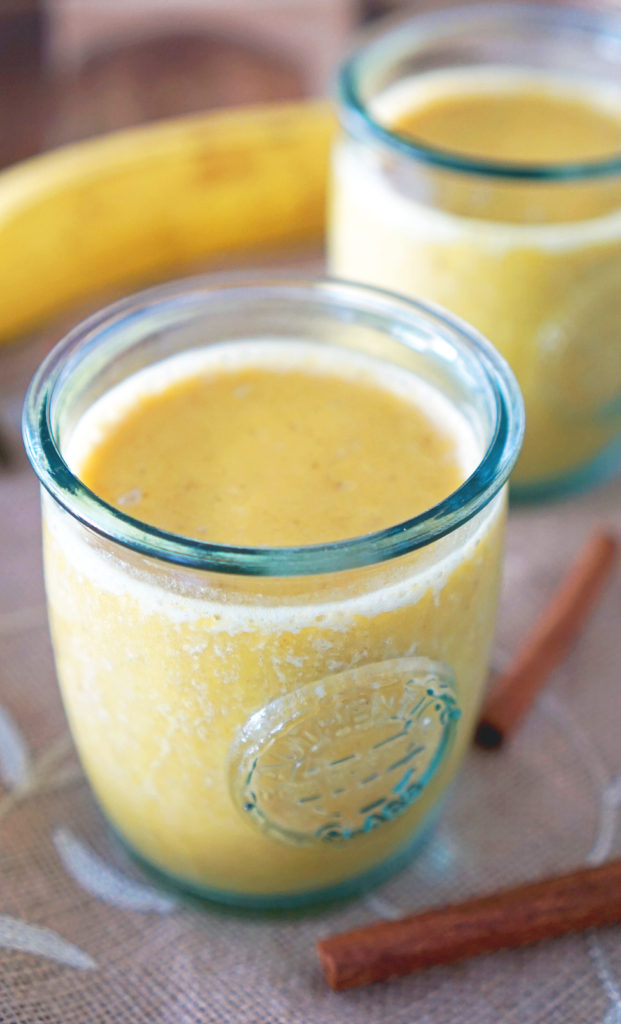 I'm so excited for the holidays and have been obsessed with trying to find the perfect Thanksgiving recipes. On the menu…homemade pumpkin pie.  I'm a horrible baker and this year I have an ambitious goal of making vegan pumpkin pie.  I'm also going to make this delicious curried butternut squash soup as an appetizer and a superfood fall harvest salad with butternut squash, kale, and pomegranate seeds.  YUM!
What's cooking in your kitchen?  Any delicious, recipes you care to share?
If you're planning on baking some homemade pumpkin pie or any other pumpkin dishes, then grab an extra can of pumpkin puree or save the leftover for this recipe!
Pumpkin Pie Protein Smoothie
I call this the perfect breakfast smoothie for the morning after Thanksgiving when you feel bloated, stuffed and ready for a healthy breakfast before you hit the Black Friday Sales!
Health Benefits Of Pumpkin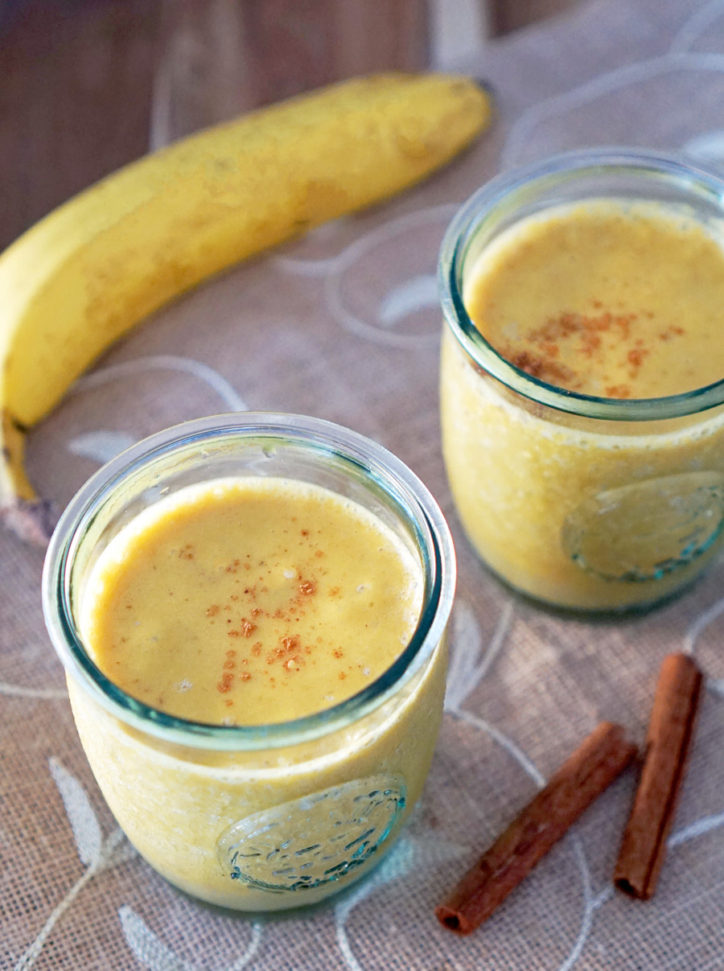 First, the health benefits of pumpkin and why I include it in this smoothie.  Fall's signature squash (yes pumpkin is a squash lol) is versatile enough to fit into many of your Thanksgiving dishes and packs some powerful health perks — like keeping your heart, eyes, and waistline in tip-top shape.
Now, time for the Pumpkin Pie Protein Smoothie recipe!  Hope you enjoy! 
P.S. Would love for you to try this recipe…and when you do, please snap a pic and share it on Instagram using #miss_nutritionista and tag @miss_nutritionista  in your pics so I can find you.  (That guarantees I'll see your pic and give you props by featuring it in my  Instagram Feed! )
P.S.S If you liked this recipe, you will also love my Vegan Chocolate Pumpkin Spice Latte and my Skinny Pumpkin Spice Latte recipe.  Check out these recipes and find out why you will NEVER order Pumpkin Spice Latte from Starbucks ever again !!!!!
Print
Pumpkin Pie Protein Smoothie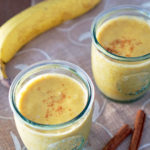 The perfect fall smoothie.  Luscious, full of vitamins and antioxidants and super tasty.
Ingredients
3 tbsp pumpkin puree ( I use Trader Joe's Organic Canned Pumpkin Puree)
1 tsp pumpkin pie spice ( I use Trader Joe's Pumpkin Pie Spice)
1 cup cashew or almond milk ( unsweetened)
1 scoop vanilla flavored protein powder ( plant-based or whey protein isolate)
1 banana ( peel and freeze banana beforehand )
2 pitted Medjool dates
6 ice cubes
Instructions
Use a high-speed blender.  Combine pumpkin, banana, ice, cashew milk, protein powder, spices and basically all listed ingredients. Pulse until smooth!
Pour into your favorite tall glass.
If drinking in the morning, top it off with some granola for extra fiber and crunch!  ENJOY!
Notes
Peel and freeze your banana beforehand.  This will transform your smoothie into a luscious, ice-cream like texture. Trust me on this!!
Add more ice for a thicker texture or add more liquid if it's too thick.