18
Nov
Immune Boosting Tomato Soup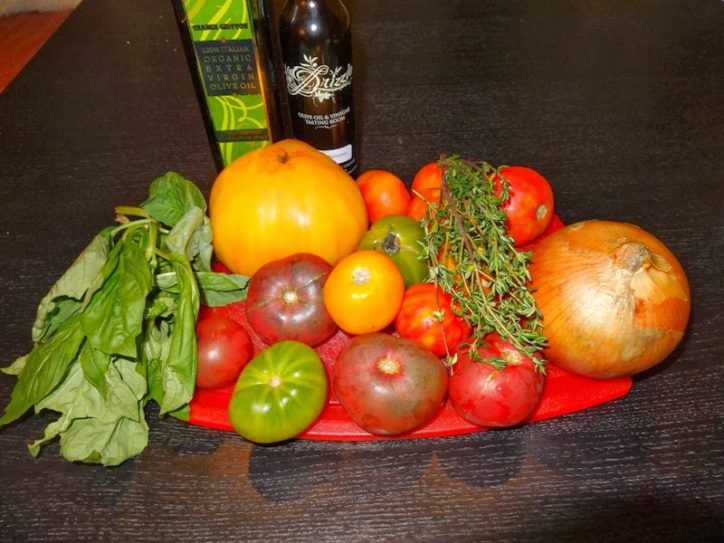 How good does a cup of warm soup sound during chilly days? Right! I simply can't resist.  From a nutritional point of view, as the weather gets colder its important to make a transition from eating cooling foods to eating warming foods because food has thermal properties.  During the colder fall and winter months, it's a good idea to incorporate more

warming foods into our diet.  Our bodies will be more nourished, energized and able to keep warm.  Pay attention to the transition to each season and what foods become available during those times.
Nature really is wonderful because it takes the guess work out for us.  During the fall and winter months the foods that become available to us are typically more warming, comforting and hearty foods. These foods are richer in taste and texture. 
Warm Up– Try warming up your body by eating a variety of soups, broths and stews.  Add flavor to your dishes by including warming spices such as fennel, chili, cayenne pepper, curry and cinnamon.  Switch from drinking iced teas or iced drinks at restaurants to drinking hot teas.  
Immune System– Protect your immune system by incorporating immune-boosting foods during the colder months.  Many people get the common cold or flu during these months and it's a good idea to protect yourself from getting sick by adding fresh garlic and onions to your meals.  Also load up on vitamin C rich foods like lemons, sweet potatoes, butternut squash, Brussels sprouts, Swiss chard and cabbage.  
Now let's talk about this delicious soup.  Let me tell you that it's vegan and gluten-free. It is also 
easy to whip up since it only requires a few key ingredients and it's very nourishing during these colder months.  Plus it tastes ah-maze

!
Immune Boosting Tomato Soup Recipe
(Recipe adapted from a blog called Marin Mama Cooks)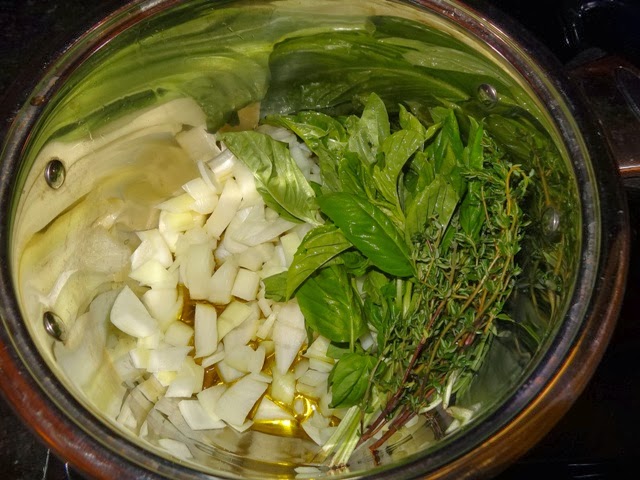 1 yellow onion, medium dice

 

1/2 cup extra-virgin olive oil

 

1 bunch fresh basil

5 springs of fresh thyme

5 overripe heirloom tomatoes or 

regular

 tomatoes, cored and 

chopped

 into large 

chunks

 

1 large red bell pepper, roughly chopped 

3 tbsp hemp seeds 

 

1/2 tablespoon sea salt

1 teaspoon balsamic vinegar
Directions: Wash, chop and prep all your ingredients.  Chop your tomatoes into medium sized chunks.   In a large soup pot heat ¼ cup olive oil, then add the onions.  Take your bunch of basil and your 5 springs of thyme and layer the herbs on one side of the pot over the onions.   Watch to make sure that the onions are becoming soft not browned. As Marin Mama says, you're basically sweating the onion here.  Next add the tomatoes and 1/2 tablespoon of sea salt. Bring to a gentle simmer and cook for about 10-15 minutes or until the tomatoes have softened up.  Stir the tomatoes occasionally.  Remove the herbs.  Stir in the 1-teaspoon of balsamic vinegar and hemp seeds.
Turn off the heat.  Puree the soup either using a hand held immersion blender or a regular blender.  I used my Vita Mix and it came out excellent.  Add a dash of fresh black pepper; chop up some fresh basil as a garnish.  Serve warm with garlic croutons or crispy bread/crackers.  Out of this world Good!