4
Nov
Best Edamame With Turmeric and Cayenne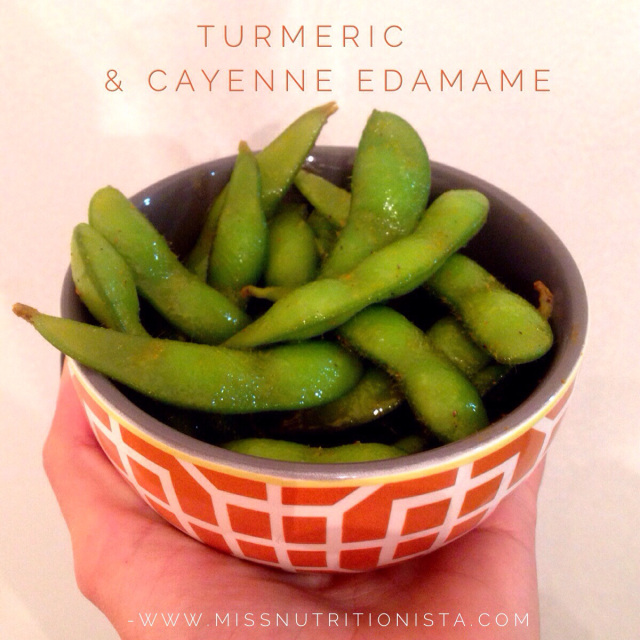 Today I was on the hunt for a healthy, quick snack before dinner.  I normally don't buy pre-packaged "junk" food so when you want a snack, you really have to work for it at my house.
When I coach my clients, I always emphasize healthy snacking.  From a nutritional standpoint, a snack should always be balanced.  
A good balanced snack should contain protein, good carbs and healthy fats.
So when I opened my fridge, I was delighted to see a box of edamame.  Edamame has a great nutrient profile of protein, good carbs and fiber.  Although edamame (soy beans) are a pretty healthy snack, the majority of soy in the US is GMO (genetically modified).  For that reason I limit my intake of it; however, once in a while it makes for a good snack.
This particular edamame is from my neighborhood Trader Joe's, and takes minutes to whip up.  For the past few weeks, I have been on a fall seasonal cooking binge. I'm all about fresh fall produce, soups and spices right now.  With the same theme in mind, I decided to make turmeric and cayenne edamame.  Turmeric is known for its healing properties and an important spice to have in your pantry.  According to research on drweil.com, turmeric has been found to help prevent or alleviate arthritis, Alzheimer's disease and even cancer.
Cayenne pepper is another amazing spice! It is full of vitamin C and therefore an anti-cold and flu agent.  It has the ability to ease upset stomach discomfort and is also a good digestive aid.
These two spices bring a much welcomed heat to my snack along with the other complimenting ingredients.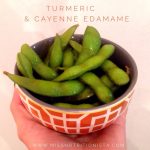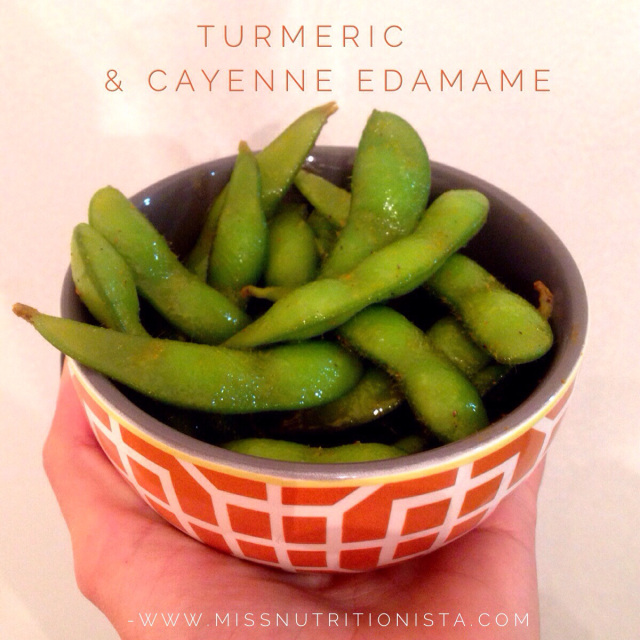 Turmeric & Cayenne Edamame
Ingredients
1

package

edamame with shell

(if frozen, thaw first)

1

tsp

turmeric powder

1/2

fresh squeezed lemon juice

1

clove garlic

1/4

tsp

black pepper

1/2

tsp

sea salt

(tailor to taste)
Instructions
Transfer your edamame into a large mixing bowl. Add your turmeric, cayenne, black pepper and salt. Give it a nice toss. Then add the other ingredients. Give it one final toss and its ready to go. You may serve it hot or cold.
P.S. If you like this recipe, you will love my My Tofu Croutons Recipe.
What's your favorite way to have edamame? Comment below if you'd like to see more snack recipes?