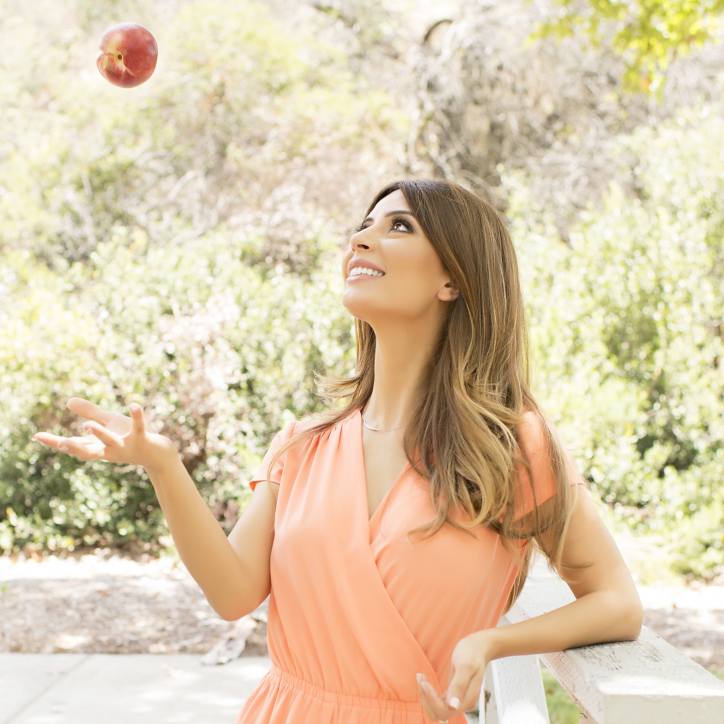 What I Do
I am a Board Certified Nutrition Coach. My passion is to help people lose weight, get healthy and develop a better relationship with food.  For the past 5 years, I have dedicated my life to health and wellness, drawing the connection between our ailments and what we put in our mouths.
In addition, for the last 2 years, I have provided nutrition coaching services for a weight loss program called Ideal Protein in conjunction with an internal medicine practice, and have helped found the POEM (Personalized Overweight & Energy Management) Program in Pasadena, Ca. I have also provided nutrition counseling to the practices of inSite Digestive Healthcare, the largest private practice gastroenterology group in California.
In short, I help busy people lose weight, improve their digestive health, get healthy and finally develop a better relationship with food.
Professional Bio
I hold a Bachelor's degree in Nutrition Science.  After completing my formal education, I went on to receive advanced certification and training from the Institute for Integrative Nutrition (IIN), the largest nutrition school in the US.  ( If you are interested in becoming a Health Coach, I could not recommend IIN enough!!!!, Click here for a free course outline).
Then in 2015, I attended The Nutrition School by Keri Gassman's (nationally recognized celebrity nutritionist). Most recently I completed the nutrition program from the Institute of Nutritional Leadership.
During my training, I studied over 100 dietary theories, practical lifestyle management techniques, and innovative coaching methods with some of the world's top health and wellness experts.
My teachers included Keri Glassman, Celebrity Nutritionist and founder of The Nutrition School; Dr. Andrew Weil, Director of the Arizona Center for Integrative Medicine; Dr. Deepak Chopra, leader in the field of mind-body medicine; Dr. David Katz, Director of Yale University's Prevention Research Center; Dr. Walter Willett, Chair of Nutrition at Harvard University; Geneen Roth, best selling author and expert on emotional eating; and many other leading researchers and nutrition authorities.
My education has equipped me with extensive knowledge in holistic nutrition, health coaching, and preventive health.
My Philosophy
My health philosophy centers on eating whole, seasonal, and organic ingredients, in order to reap the benefits of glowing skin, abundant amounts of energy, an ideal weight and a healthy mind and body.
Drawing on this knowledge, I create personalized "roadmaps to health" that suits my client's unique body, lifestyle, preferences, and goals.
If you are curious about how nutritional health coaching can help you click here!
     
About This Blog
I created Miss Nutritionista as a place where I can share my huge desire to help women transform their body, lifestyle, and relationship with food. Here, you will find many delicious recipes for building beauty and strength, health tips, suggestions and a small glimpse into my life with hubby, new baby, and love for travel. I'm thrilled that you've found this little blog and hope you'll stop by often for all things health, wellness, and nutrition!
Want to learn more about me? Check out this fun interview, I share what its like to be a certified holistic health coach and give you a glimpse into my daily habits. Also, check out this interview with eHealthRadio on holiday weight loss or this webinar I did about meal planning and my rules for healthy eating.
I would love to hear from you on what you'd like to see more and less of on this page. Please contact me anytime via EMAIL or drop me a line anywhere on my page.