31
Oct
6 Week Postpartum Update with Baby No. 2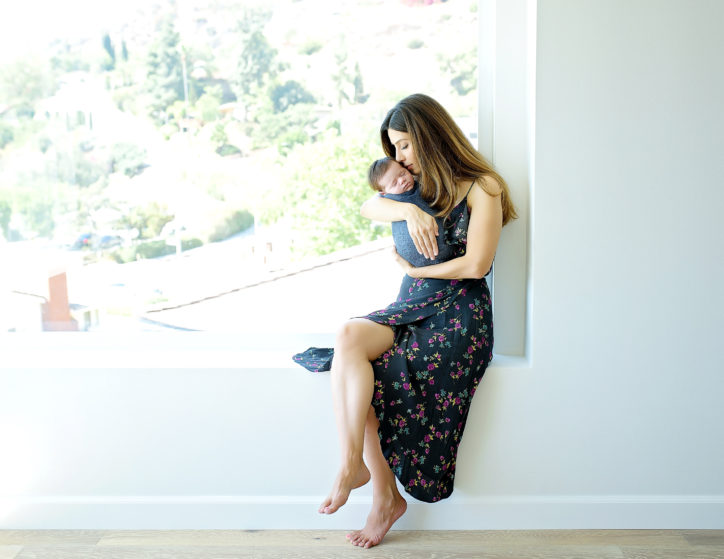 Today, I'm sharing a postpartum update with you.  Last week, my little Greyson turned 6 weeks old. I can't believe just how quickly time is flying.
With my firstborn, the day blurred into the night during those first 3 months postpartum.  Looking back, I don't remember much of the struggle, hardships, ups, and downs of new motherhood.   Doing these postpartum updates is a way for me to document the JOURNEY of motherhood this time around.
So, whether you are a first-time mama navigating these unfamiliar waters or a seasoned mother with multiple little kiddos, I hope that these posts resonate with you.
This postpartum update will include everything from postnatal exercise, postnatal nutrition, emotional well-being and everything else that comes up.  The postpartum days are so rewarding, yet so incredibly difficult at the same damn time. It's important to connect with other women going through the same journey as you are even if it is through the blogosphere.

Postpartum Update
Pregnancy Weight Gain & Current Weight | Gained 35 lbs during this pregnancy.  Down 24 lbs at 6 weeks.
Postnatal Exercise  |  Before starting any postnatal exercise, I've decided to take my time and let my body heal properly.
I want to make sure my pelvic floor is healed properly and don't want to risk getting Diastasis Recti (abdominal separation).  Diastasis recti is very common in pregnancy because as your belly grows the two large parallel bands of muscles that meet in the middle of the abdomen may separate.  Basically, this is what is responsible for the "mom pooch" and gives the appearance that you are still pregnant.  If not repaired, it could stay that way.
I mention it here since many women don't know that they have diastasis recti and jumping into certain exercises too quickly can make things worse… not better.  To check if you have diastasis recti, you can do an easy self-check at home (Learn more here).
Postnatal Diet
During childbirth, your body goes through a major challenge to birth your baby.  This puts your body in a great deal of stress.  This state of stress continues once your baby is born because now you have the task of caring for a newborn.  Your body is basically on constant overdrive. How does your body get the resources it needs to heal?  It gets its resources through the food you eat and through proper sleep and rest.
Since I am breastfeeding, eating properly is a must for me.   I am not restricting any calories. I am eating healing foods like bone-broth, protein shakes, lots of oats, healthy fats like avocado, nut butter, and drinking tons of water.
I alternate between one sweet potato or cup of oatmeal a day to get a good supply of carbohydrates.  When you are exhausted, short on sleep, it is not the time to go low-carb.  Esp. if you are breastfeeding.  Carbohydrates are your source of quick energy and will help keep you energized. So, eat your carbs mama!!!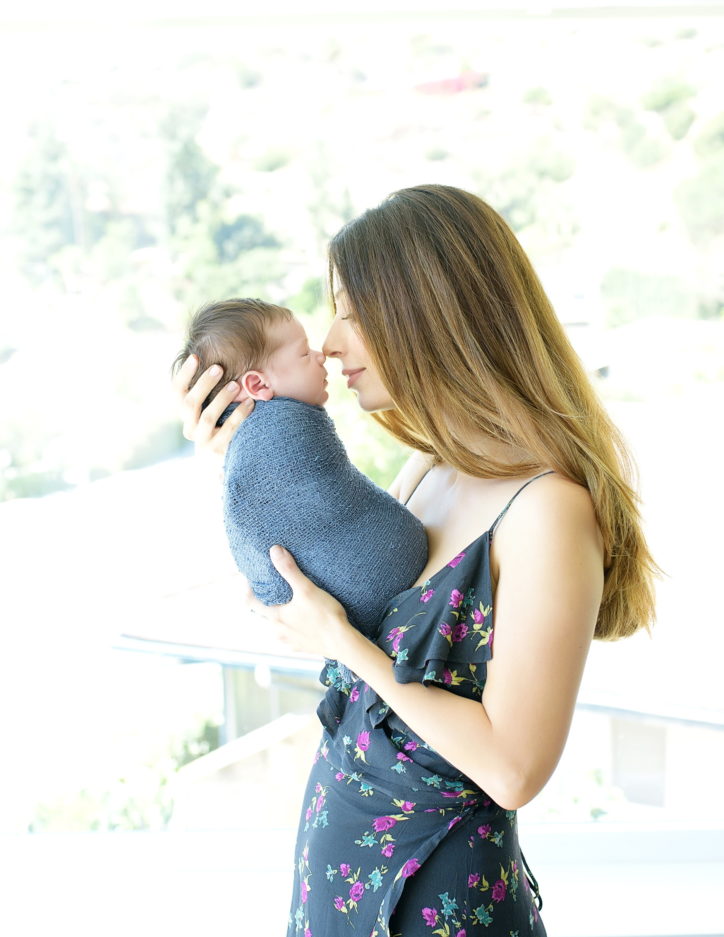 Physical Wellbeing
Physically, I feel good.  I've pretty much healed and have no problems with lifting Geo or any aches and pains.  But, Let's be real, things are a little cray right now. Life is very busy and I'm now a mother of two under two (I still can't believe it, OMG).   I'm learning to juggle my time so that I can play with my older toddler and also cuddle with my newborn.  It's definitely a juggling act to start our mornings, nap times, night routines and a whole team effort if we dare to attempt going on a family outing.
So naturally, I feel exhausted on some days. I feel sleep deprived on many days.   I question if I'm getting any of it right on most days. But then there are those days where I get a burst of energy and tackle my to-do list like a boss!
One way I take care of my physical wellbeing is by catching sleep as much as possible. This is extremely difficult with a newborn and toddler but not impossible.  Even a 15-minute shut-eye is better than nothing.  Sleep is just like any other nutrient needed for good health!!
Emotional Wellbeing 
During the first 3 +plus  weeks,  my emotions were all over the place.  This is largely due to my hormones being in a state of flux after pregnancy.  I was in newborn bliss, wanting to cuddle my baby every chance I got but also feeling overwhelming guilt knowing that every bonding moment with the new baby meant less time with my firstborn.
Mom guilt was real! I felt all the feels!  Happy, Grateful, Joyful, Emotional,  Overwhelmed, and … fill in the blank!!!
What Supplements & Vitamins I'm Taking  
I'm currently taking Smarty Pants Prenatal Complete Gummies cause…they are umm delicious and made with high-quality ingredients,  this Klaire Labs Probiotic, Motherlove More Milk Special to boost my milk supply and my favorite magnesium supplement.
Favorite Postpartum item for Mama |  A friend introduced me to these Lululemon Align Legging and I live in them now, Obsessed!!
Favorite Baby Item |  Greyson chills in this Boopy Newborn Lounger and loves it !!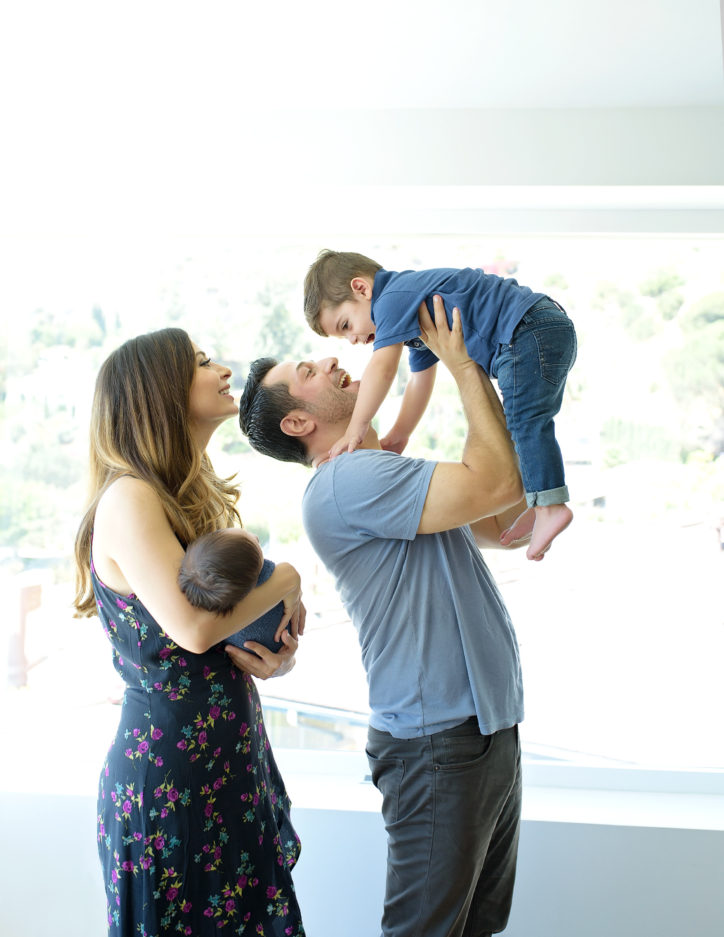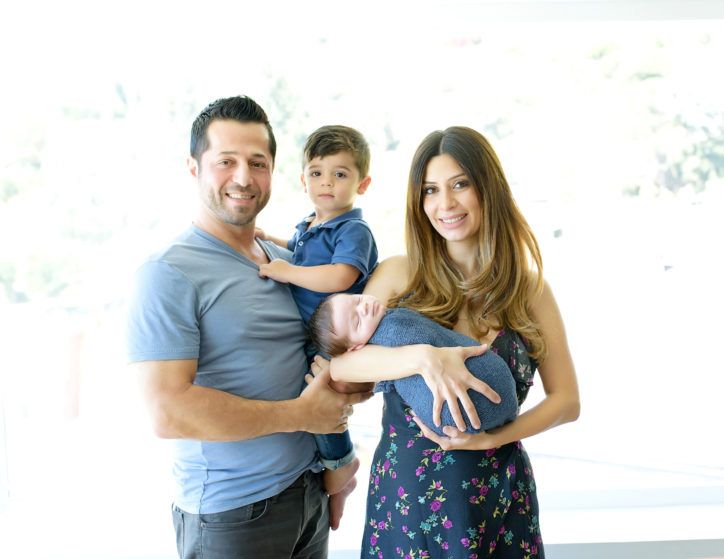 How Big Bro is Adjusting
Thankfully really well.  It took at least 3 + weeks to get to this place.  Initially, Geo was like …I got a good thing going here, who's this kid?!  Now, he's accepted that this little kid is going to stick around.  He's accepted that this is the new norm for our family.  As of lately, he kisses his little bro goodnight and runs to see him first thing in the morning.
He had a few nights of sleep regression, some tantrums and moments of acting out.  We allowed him to express his emotions and explained calmly what was okay and not okay with his behavior.  We can already tell that he loves his little bro and is happy to have him part of the family.  I can't wait for the day when they are running around the house playing together.
Advice for Postpartum Mamas
I'm sharing this postpartum update with you because as women we share many of the same feelings and experiences after childbirth.  The first 6 to 8 weeks postpartum are unpredictable and a sensitive time.  Rest and recover.  Ask for help and use the downtime to take care of yourself.  Also, give yourselves grace.  In due time, everything will fall into place if you approach things with an open heart and sense of humor.
Open your heart to the joyous moments of motherhood and accept the shit-show ( literally!!!) with a sense of humor.  You don't have to try to make sense of your hormones.  Just know you will cry and laugh and maybe cry and laugh all at the same time.  Hormones are a whole lotta crazy.  But I do encourage you to express your feelings by talking with your partner,  mother, or anyone who gets you.  Express and not suppress your emotions.
Favorite Quote: I recently read a quote that resonates so deeply with me.
"Motherhood is the longest day but the shortest year"
I hope you enjoyed my 6-week postpartum update. These are fleeting times,  the self-doubt, the mom guilt, the sleepless nights, the loss of freedom, the fussiness, dirty diapers, mountain of newborn laundry…all will be nothing but a faint memory. My hope is that despite the hardship of each day, I continue to count my blessings and savor the baby bliss knowing that one day my little babies will be all grown up.
RELATED: If you liked this postpartum update, you'll enjoy my  PostPartum Weight Loss post on postnatal exercise,  and also my views on bouncing back after baby.
P.S.  all pics shot by the super talented photographer Kristine Ovsepyan !!!
Please share your thoughts in the comments below and let me know if this postpartum update is something you'd like to see more of!