18
Dec
3-Month Postpartum Update with Baby No. 2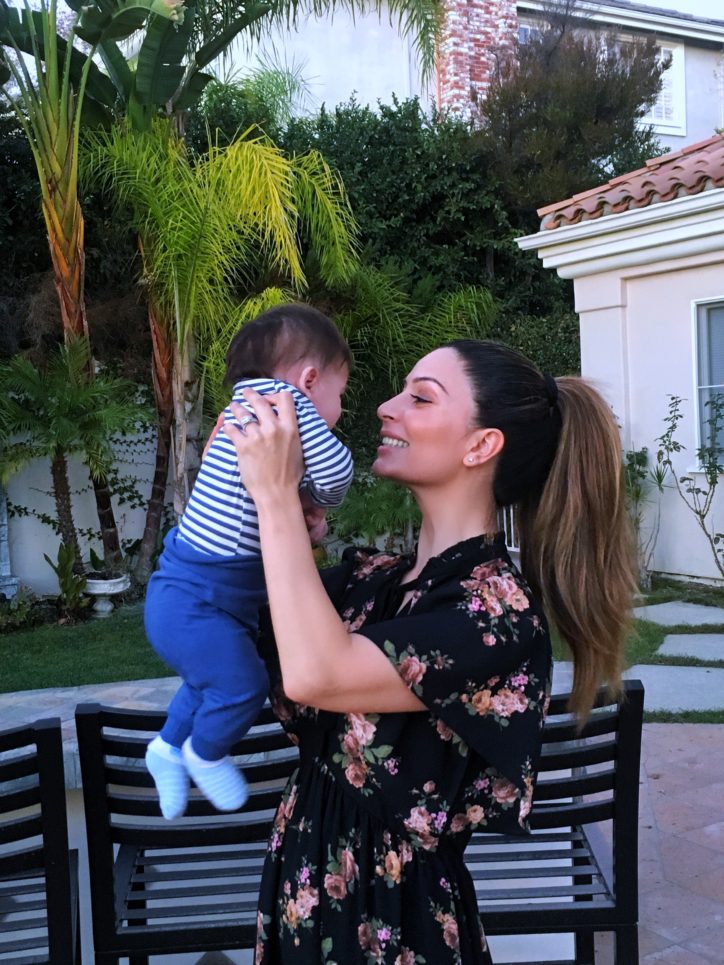 Were three months in on our postpartum journey, ( well, 3 1/2 months at the time of writing this).  Greyson is no longer a sleepy newborn, he's officially graduated into infant status.  He wants to play, be stimulated and entertained with the world around him.   His favorite face other than mamas, of course, is his big bros.
We had established a sweet routine around here but the crazy part of parenting is just when you find normalcy and routine with your child, they immediately change things up on you. Just when you feel like you've got this, your baby will enter a new developmental milestone and yup, there goes your routine.
So, let's get right into it. This is our 3-month postpartum update.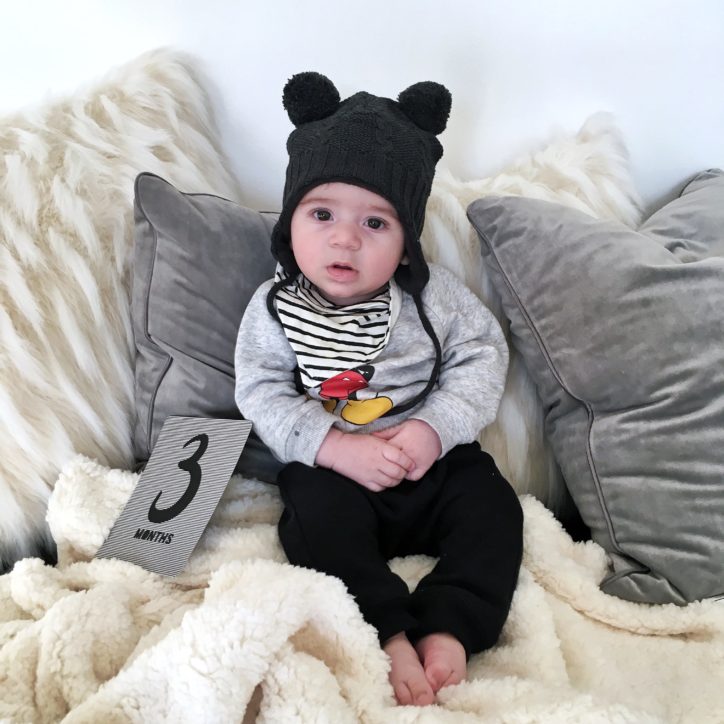 3-Month Postpartum Update
Pregnancy Weight Gain & Current Weight
As mentioned in my first update (6-week postpartum update), I gained 35 lb. during this pregnancy.  At 3 1/2 months, I'm still holding onto about 12 lb. of weight.  To be real, I'm definitely feeling the 3-month weight loss plateau now.  I'm sure the holidays have a lot to do with it, so I'm being very patient with my body and allowing myself just a little bit more indulgences during the most festive time of the year!
Postnatal Exercise
After making sure I was clear to exercise,  I finally got myself to Soul Cycle. When I say finally got myself to go, I totally mean it.  Don't get me wrong, it felt amazingly good to sweat. But to be honest, getting to the class took a lot of effort. Since then, I've done a handful of at-home workouts with hubby which have been a lot more convenient with two babies at home.
I'm focusing on carving out 15 to 30 minutes a day to work out. I find my body does incredibly well with High-Intensity Interval Training (HIIT) and that's what I plan to do.
That's how I lost the baby weight with my first pregnancy (My Post Pregnancy Weight Loss Results).
Postnatal Diet
Let's be real! What mama with an infant wants to hear the word diet?  It all sounds so restrictive and when you are exhausted and running on little sleep, it's a sure way to fail.  So the key for me has been to practice mindfulness.  Mindful eating is all about listening to your body and hungry cues.  It's about eating for nourishment and consciously indulging when appropriate.
Mindful eating is about honing in on your hunger and satiety cues.  You eat when you are hungry and stop eating when you are about 70% full.  You leave the table slightly hungry and never stuffed and feeling uncomfortably full.  Simply by doing this, you allow yourself to eat a variety of healthy and even decadent foods without overeating or feeling deprived.   Once you master this way of eating, managing weight becomes easier.
Another thing that I'm finding helpful is a health tracker app called Lifesum.  Because as it says on their website, what you measure you can improve.

Physical & Emotional Wellbeing
I believe that our physical health is connected to our mental and emotional health. Taking good care of our body is an important step towards our emotional wellbeing.  That's why I care about squeezing fitness and healthy eating into my routine because #momlife gets busy and I know that taking care of myself helps me feel my very best physically and emotionally.
Some days, I get it right and other days I just want to Postmate my day away.  Thank goodness for Postmates tho….
Postpartum Hair Loss
Let's talk about hair loss.!  Who else has experienced that dreaded postpartum shed?  At about 3 months postpartum, many women experience hair loss. I'm losing hair strands every time I comb or wash my hair.
Although, the hair loss is totally normal it's quite the nuisance.  Basically, when you are pregnant, your hormones cause you to lose less hair than normal.  But after giving birth those hormones that kept the hair from shedding decrease.  The postpartum hair shedding is catching up on the hair you didn't lose for those 9ish months.
What Supplements & Vitamins I'm Taking
I'm still taking Smarty Pants Prenatal Complete Gummies.  This Klaire Labs Probiotic, and my favorite magnesium supplement.  This month I've also added a vegan B-12 from Mega Food to help keep up my energy levels and keep me awake…because two babies under two.
Favorite Postpartum Item for Mama
This collagen powder from Vital Proteins because it is tasteless and dissolves in cold or hot water. I use it in my coffee every day.  I promise it has no taste.  Collagen helps to promote youthful skin, healthier hair, and stronger nails.  
Favorite Baby Item
This month I'm all about making Baby's First Christmas extra special.  Bought this Santa Outfit for Grey, isn't it freakin adorable!!?
How Big Bro is Adjusting
Geo loves the baby.  He's grown into a loving, caring and happy older brother right before our very eyes.  He's also developing into a curious, confident, articulate little guy.  My boy will be 2 in February.
Advice for Postpartum Mamas
I've said this before in my first update ( catch up here ), and I'll say it again.  It doesn't matter if you are 1-week, 1-month or even 1-year postpartum, your body and hormones have gone through a crazy rollercoaster of changes.
During pregnancy your progesterone and estrogen peak and then tank to menopausal levels after delivery. Imagine that for a sec…yah!!  Such drastic highs and lows. The stress of pregnancy, delivery, lack of sleep and the hustle of life after the baby arrives can cause havoc, especially on your thyroid and adrenals.
Sometimes these issues and imbalances are temporary and transient, but when they go unaddressed they can have a lasting impact on your body for years to come.  So don't push your body too hard.  Continue to care for yourself with love and kindness just as you are doing for baby.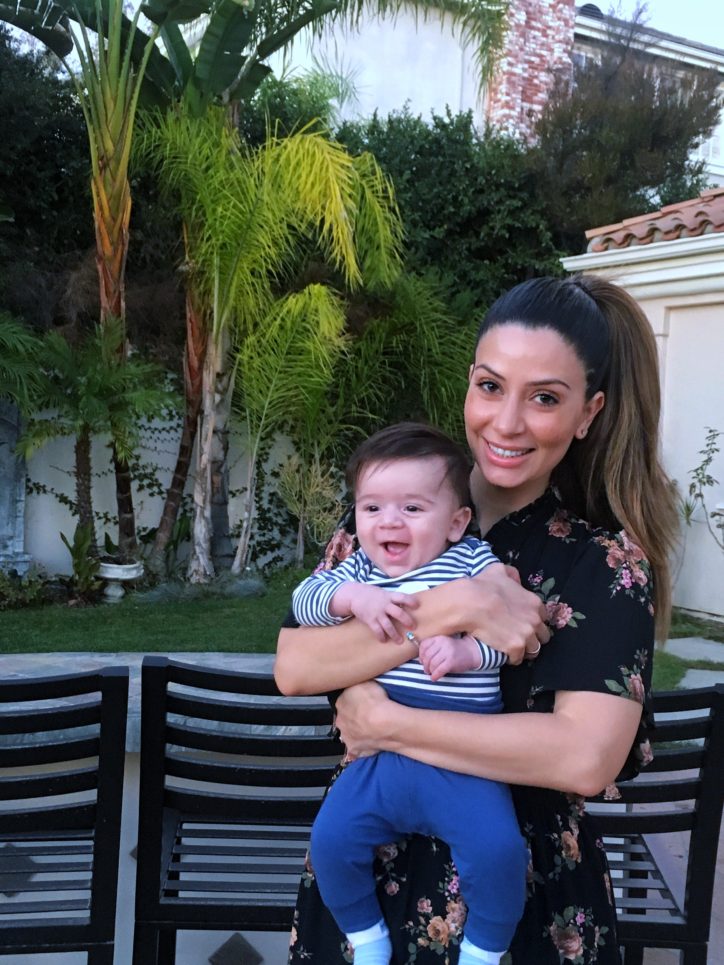 Favorite Quote:
 "Making the decision to have a child — it's momentous. It is to decide forever to have your heart go walking outside your body." -Elizabeth Stone
I hope you enjoyed my 3-Month Postpartum Update.
Please share your thoughts in the comments below and let me know if this postpartum update is something you'd like to see more of!